Weekend with Slovak Academy of Sciences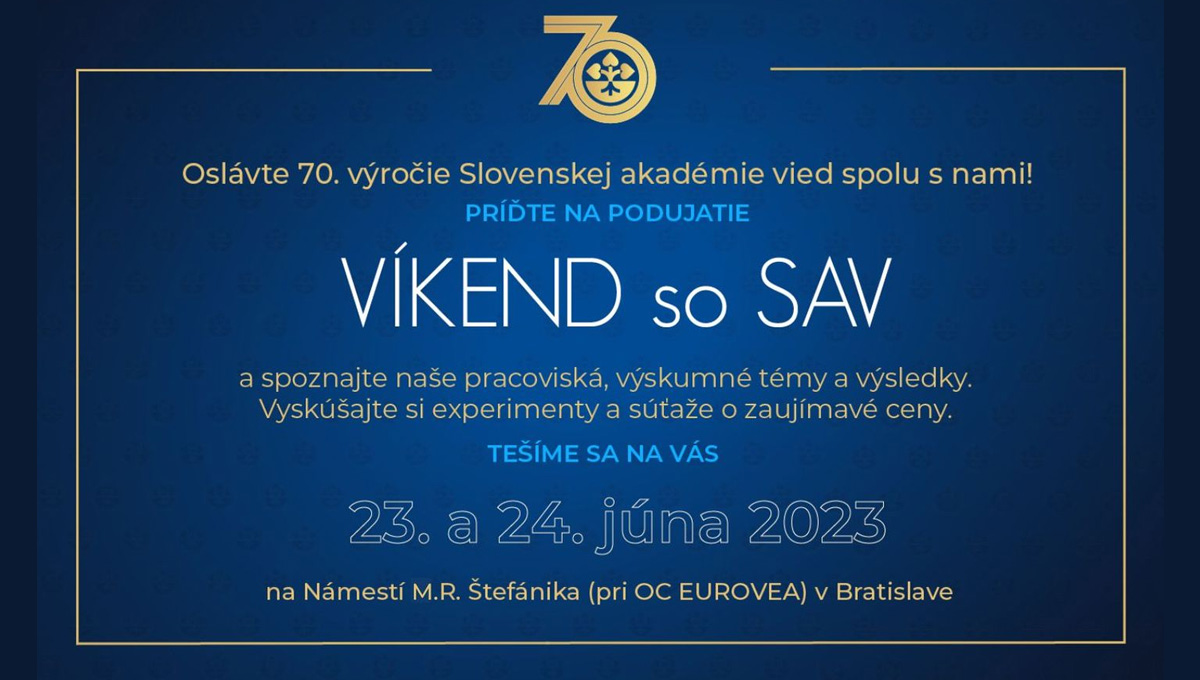 On June 23 and 24, 2023, at M.R. Štefánik place at Eurovea mall, the interesting scientific event the Weekend with Slovak Academy of Sciences was held again. The event was closely connected with the celebration of the 70th anniversary of the SAS.
And we were there. At poetically named stand "From Atom to Materials" our young colleagues drawn visitors into secrets of various materials chemistry such as ceramics, glass, nanotubes and adsorbents fighting environmental pollution. Visitors had a great opportunity to look into the micro world and discover what incredible details these materials hide. They had the opportunity to see how such materials look under an electron microscope, to enjoy the view of molecular structures and to know the secrets that shape their properties. And that wasn't all! Fun quizzes and exciting experiments drew everyone into the world of science.
————————————————-
Our colleagues, which enchanted visitors at the first day of event (left Veronika Silliková, middle Viliam Pavlík, right Michal Hičák)
V. Pavlík and V. Siliková during the demonstration of experiments
————————————————-
More information about event you can find at: