SAS awards for authors of top publications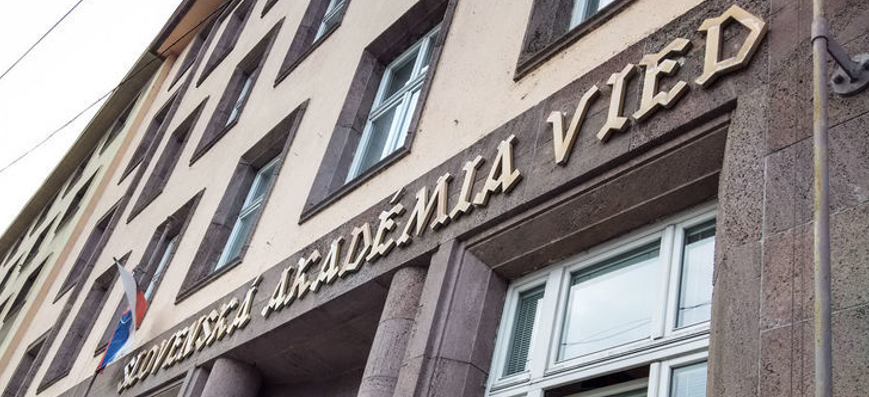 On June 28-29, 2021, the Presidium of SAS awarded top scientists for achievements in their scientific research work. The ceremony took place in the Small Congress Center of the SAS.
Within 2nd SAS department, in the category publication in journals included in Nature Index were awarded also our colleagues:
Mgr. Stanislav Komorovský, PhD. as co-author in publication
VÍCHA, Jan – NOVOTNÝ, Jan – KOMOROVSKÝ, Stanislav – STRAKA, Michal – KAUPP, Martin – MAREK, Radek. Relativistic heavy-neighbor-atom effects on NMR shifts: Concepts and trends across the periodic table. In Chemical Reviews, 2020, vol. 120, no. 15, p. 7065-7103. (2019: 52.758 – IF, Q1 – JCR, 20.847 – SJR, Q1 – SJR, karentované – CCC).
Ing. František Šimko, PhD., Ing. Michal Korenko, PhD., Ing. Zuzana Netriová, PhD., for publication
RAKHMATULLIN, Aydar – ŠIMKO, František – VERON, Emmanuel – ALLIX, Mathieu – MARTINEAU-CORCOS, Charlotte – FITCH, Andy – FAYON, Franck – SHAKHOVOY, Roman A. – OKHOTNIKOV, Kirill – SAROU-KANIAN, Vincent – KORENKO, Michal – NETRIOVÁ, Zuzana – POLOVOV, Ilya B. – BESSADA, Catherine. X-ray diffraction, NMR studies, and DFT calculations of the room and high temperature structures of rubidium cryolite, Rb3AlF6. In Inorganic Chemistry, 2020, vol. 59, no. 9, p. 6308-6318. (2019: 4.825 – IF, Q1 – JCR, 1.349 – SJR, Q1 – SJR, karentované – CCC)
More information are available on SAS website